Red Amaryllis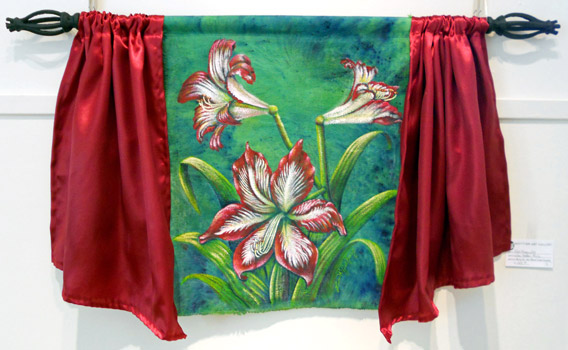 These gorgeous red amaryllis were given to me as a gift and every time they bloom I am reminded of my special friend. A deep red curtain frames them and brings out the red in the flowers as well as contrasting with the hand died green background.
approx. 27" X 22" acrylic on hand died canvas $175
Matted prints of this piece without the curtain in an 11 X 14 size can be ordered for $75.00. Please send your request via email.
Browse more artwork by this artist: