Green Goddess Flower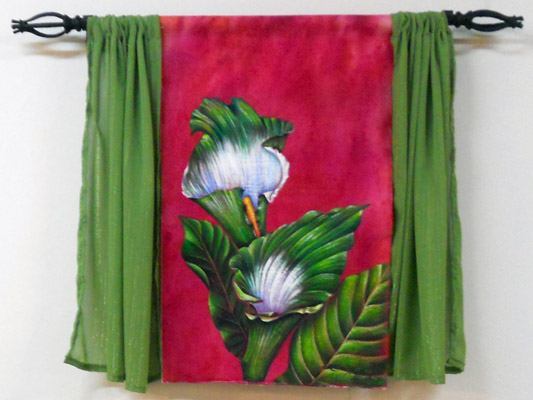 This plant is deceiving. The flowers are not a contrasting color as with most flowering plants. I have planted the Green Goddess in my yard for the last 2 years and I keep losing it due to drought. I will be planting her again this year because I am in love with this beauty.
Approx. 28" X 27" acrylic on hand died canvas
$200
Matted prints of this piece without the curtain in an 11 X 14 size can be ordered for $75.00.
Please send your request via email.
Browse more artwork by this artist: