Sweet Peas and others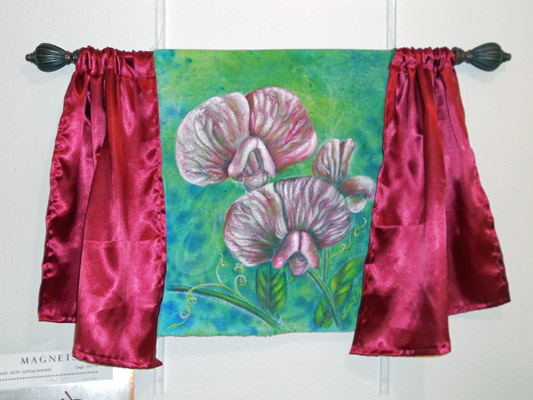 I plant sweet peas in my garden every year because my youngest child's nickname is Sweet Pea. We used have so much fun planting and watching them grow.
Matted prints of this piece without the curtain in an 11 X 14 size can be ordered for $75.00. Please send your request via email.
Browse more artwork by this artist: