Journey Through Snow Canyon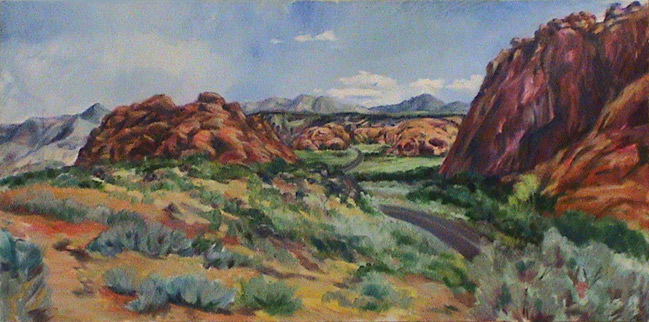 This is the road which leads to the campgrounds in Snow Canyon, Utah. I've painted the white mountains in the distance. Luckily, the vantage point of the entire view was as clear from above the road where I could stand to paint. Often one sees great compositions while driving but finding a place to stop and stand is often a challenge.
Dimensions: 24" by 48"
Price: $1000.00
Holly Overin can be reached at
hollyoverin@whittierartists.com
Look for Holly on Facebook!
Find more of Holly's work here:
Plein Air Paintings
Paintings of Animals
Browse more artwork by this artist: