Utah Lava Rock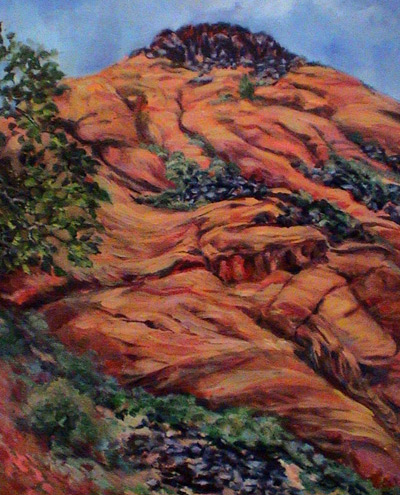 Seated under a tree and looking straight up to the sky, I saw the work of giants in this steep face of orange rock which appeared to be the altar for three distinct piles of cubed lava stones placed in a seemingly deliberate manner upon it's horizontal planes. I was inspired to explore the contrasting shapes.
Oil on board
Dimensions: 22" by 28"
Price: $625.00
Holly Overin can be reached at
hollyoverin@whittierartists.com
Look for Holly on Facebook!
Find more of Holly's work here:
Plein Air Paintings
Paintings of Animals
Browse more artwork by this artist: