The Face Within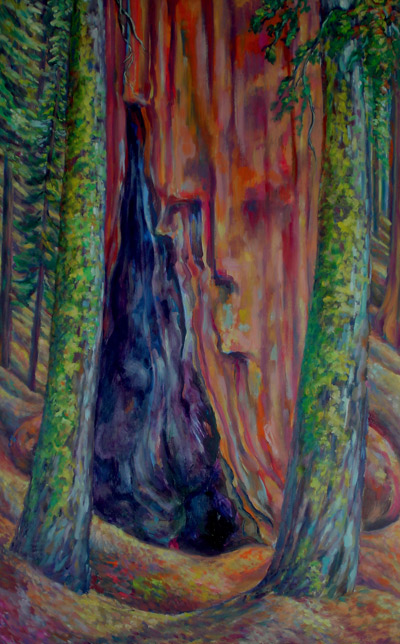 Painting in Sequoia for a week last spring was a heavenly wonder. Sequoia trees are a rare force of nature. The fires which move through the groves sprout open their seeds and actually help to propagate new growth. Blue black slashes and cuts in their thick red bark give them doorways and faces into a realm of mysterious fantasy. I felt free to paint those faces within.
Dimensions: 24" by 38.5"
Oil on board
Price: $780.00
Holly Overin can be reached at
hollyoverin@whittierartists.com
Look for Holly on Facebook!
Find more of Holly's work here:
Plein Air Paintings
Paintings of Animals
Browse more artwork by this artist: