Iceberg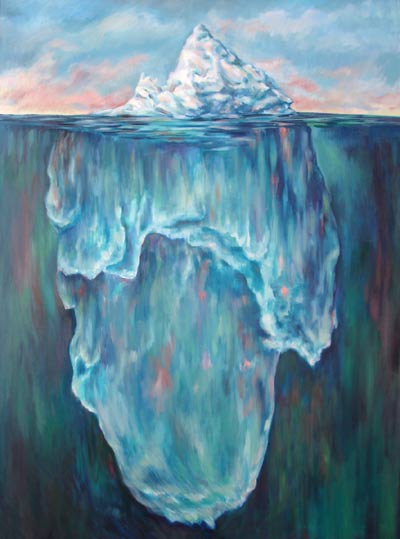 I was inspired to do this piece a year before James Cameron's Titanic picture came out. You might recognize the ad and computerized graphic I took it from. I gave myself freedom with the colors as if the berg was an amalgam of northern lights and polar ice. Since in reality the global warming trend seems to be melting our polar caps, I dare say ice may be becoming an endangered phenomenon with potentially extreme consequences for us all. How will receding ice caps change our planet? I think Art often carries with it properties of prophetic vision.
Medium: Oil on Canvas
Dimensions: 30 x 40 inches
Price $885.00
Holly Overin can be reached at
hollyoverin@whittierartists.com
Look for Holly on Facebook!
Find more of Holly's work here:
Plein Air Paintings
Paintings of Animals
Browse more artwork by this artist: