Lilly Pads and Koi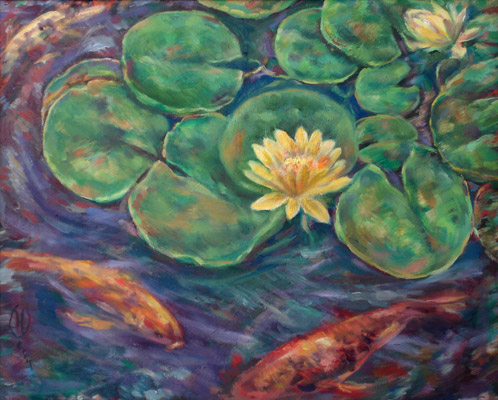 It is a fun challenge to paint fish under water. Descanso Gardens is a gorgeous park in La Canada where artists can find myriad Koi posing for their above and below water surface portraits.
Medium: Oil on canvas
Dimensions: 16 x 20 inches
Price $325.00 framed
Holly Overin can be reached at
hollyoverin@whittierartists.com
Look for Holly on Facebook!
Find more of Holly's work here:
Plein Air Paintings
Paintings of Animals
Browse more artwork by this artist: