Descanso Gardens View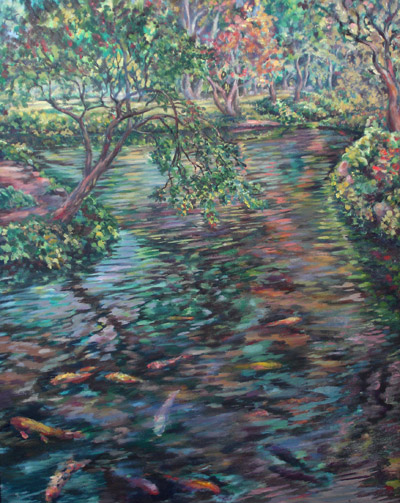 This is a long view of the Koi Pond in Descanso Gardens. The task for me here was to simplify all the many elements in the scene from the deep swimming fish to the surface reflections of trees upon the waters to the distant trees and grounds peering from beyond. A challenging composition, this painting went through many transformations but it was heavenly being there.
Medium: Oil on canvas
Dimensions: 24 x 30 inches
Price $550.00 framed
Holly Overin can be reached at
hollyoverin@whittierartists.com
Look for Holly on Facebook!
Find more of Holly's work here:
Plein Air Paintings
Paintings of Animals
Browse more artwork by this artist: