Piedras Blancas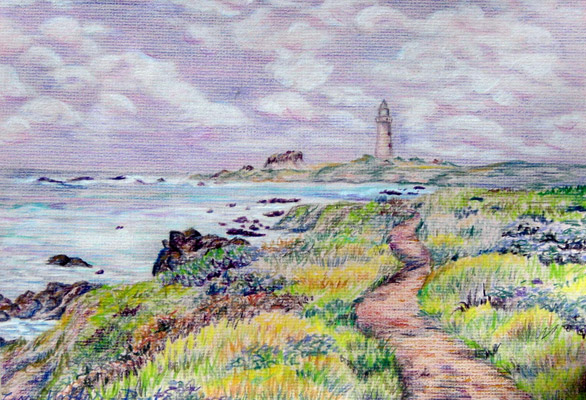 You can almost feel the wind and smell the salty, sea air in this piece. I snuck over the fence and ran along the dirt trail to get a better look at the lighthouse for this piece. I couldn't resist the temptation. I just had to get close enough to be able to create an image that draws the viewer in.
watercolor pencil on paper
9 X 13 inches
private collection
Matted prints of this piece in 11 X 14 can be ordered for $75.00. Please send your request via email.
Browse more artwork by this artist: