Animal Paintings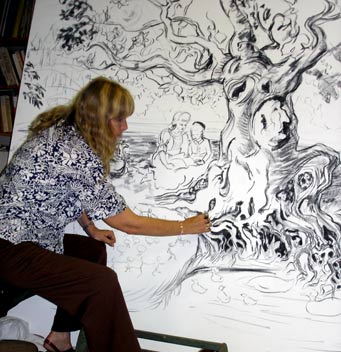 As a child I loved animals, plants, trees and rocks. I loved wind because it made the leaves and trees dance and sing. I found I could capture them in my mind by drawing the images of what I thought was good and beautiful in nature. Copying life images united me with wind. There is nothing quite like being a co-creator with creation. It takes one into a timeless zone that is amazingly stress free. Hours go by without knowing boredom or the feeling of being separate from one's environment. Drawing and painting merged me with this freedom of being.


Holly Overin can be reached at
hollyoverin@whittierartists.com
Look for Holly on Facebook!
Find more of Holly's work here:
Plein Air Paintings
Paintings of Animals