Eaton Canyon Pine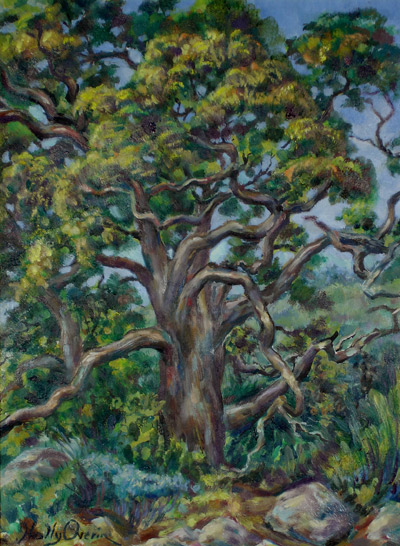 Eaton Canyon is a foothill park in Altadena not far from home. A wonderful place to hike up to creeks and falls. There are some magnificent trees along the way. Many of them must be hundreds of years old.
Dimensions: 10.5" by 14"
Oil on board
Price: $345.00
Holly Overin can be reached at
hollyoverin@whittierartists.com
Look for Holly on Facebook!
Find more of Holly's work here:
Plein Air Paintings
Paintings of Animals
Browse more artwork by this artist: