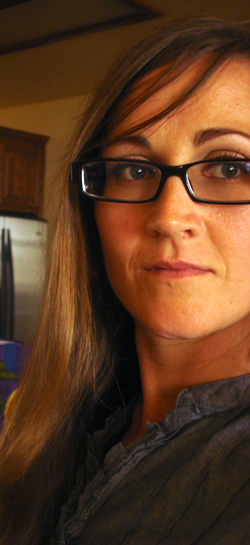 Hey - thanks for visiting my page! I'm very excited to be joining this fabulous website as a means for displaying my artwork. I use many different types of media to execute my work, three of which are showcased here. Having lived in Whittier all my life, I commuted to California State University, Long Beach where I received my bachelor's degree in 2001. My degree is in fine arts with an emphasis on 3-D design focusing on metalwork. Please peruse and enjoy….
These metal works are a stylized documentation of industry. As manufacturing advancements call for cheaper means and plastic parts, I choose to highlight the nostalgia and longevity that resides only in this material and the machines created with it. The golden age of efficiency and strength without the compromise of quality are studied here as well as form following the idea of function. These works are an attempt to bring attention to the beauty of industrial form because of what it has provided for the advancement of people. One of my goals is to incorporate a tone of sympathy for abandon machinery declared obsolete.
In an attempt to remedy the need for textural experiments, hand embroidery lends itself in an exceptional manner. The use of wool yarn provides the capacity to create the line quality I believe to be appealing and graphic. I rather enjoy the use of a thick, loosely woven fabric as the background canvas base. This medium has proven to be the ideal means to execute my ideas brought on by a study of Paul Klee's later works. That is, single line communication with attention to line quality as detail. I sometimes use watercolors paints to give depth to the cloth.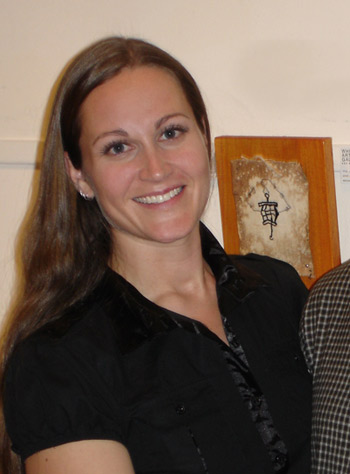 Please contact Wendy Casalicchio at:
wendycasalicchio@WhittierArtists.com
These ideas I have chosen to illustrate as it was the only means to include the amount of detail that was necessary. My illustrations usually carry a scent of humor or serious whimsicality fed by my studies of female surrealist Remedios Varo. I have illustrated many muertas to help the viewer reflect on those dear ones that time has taken with it. All of my illustrations are meant for a quick little glimpse to provoke a lot of thought for the viewer.
Featured Artwork
(Click on a piece for more information)