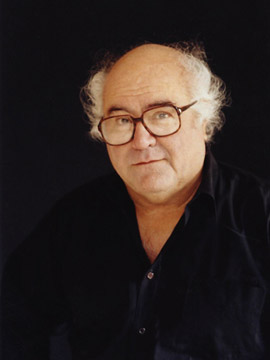 You can contact George Rodriguez at:
georgerodriguez@whittierartists.com
The career of Los Angeles photographer George Rodriguez documents a visual history that spans over 45 years. Growing up in LA, and studying photography in school, led him to discover a passion for portraiture and photojournalism. Living in the city allowed him to experience some of the most tumultuous episodes in LA's history; the Sunset Strip riots of the 60's, the Chicano Movement, and the Cesar Chavez United Farm Worker's movement. His photographs document events through gesture and expression, allowing us to better understand the pathos of the times.
Steven Vandzant, George Rodriguez, and Bill Murray. Taken in a New York City Italian restaurant one night after a day of rehearsals for the Rascals reunion. They used George's photos from the late 60's to project on to the stage during "Once Upon a Dream" on Broadway. Dec 2012
There is a second side to George's career; that of the energy and excitement of the television, recording, and motion picture industries. Beginning in the 1960's, he photographed such stars as Marilyn Monroe, Elvis Presley, Cary Grant, Natalie Wood and Lucille Ball. He frequented Hollywood's Whiskey Ago Go amid the music of the 60's and 70's, while capturing images of such artists as Jim Morrison, Frank Zappa, Michael Jackson, and Jimi Hendrix. Many of his photographs have never been published.
The Vincent Prince Museum
in late 2019 and 2020. This exhibit represented a convergence of Hollywood celebrity culture and Chicano social movements. As George photographed Michael Jackson, Johnny Rivers, Jimi Hendrix, and other stars from the music and film industries, he also photographed important social justice events in Los Angeles and the Central Valley, including the Chicano Moratorium, and the 1992 Los Angeles riots. He has captured defining moments in American cultural and political history.
George is also honored to have 12 of his photographs in the Smithsonian's National Portrait Gallery collection in Washington D.C.
In 2018, George was honored By MALDEF with a Lifetime Achievement, Leadership in the Arts Award.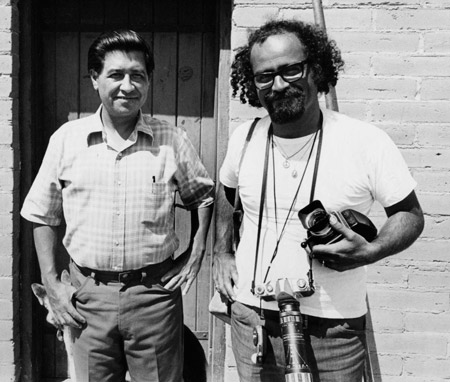 Cesar Chavez and George Rodriguez
Delano Calif., Aug. 1969
George Rodriguez's biography,
The Double Vision of George Rodriguez
, was recently published and is written by John Kun. It has been an invaluable addition to the way we understand identity, popular culture, and civil rights in American life.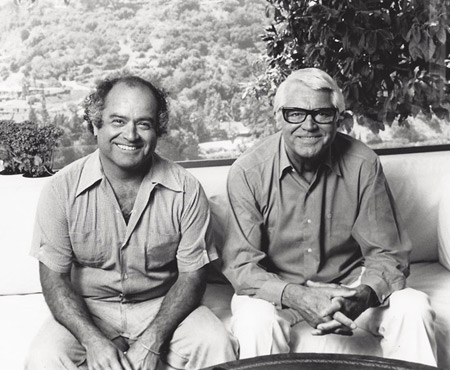 George Rodriguez and Cary Grant, Photo by Maureen Donaldson
The photographs of George Rodriguez are currently exhibited at:
Figge Art Museum, Davenport, Iowa
"Magnetic West"
The Enduring Allure of the American West, June 27 - Oct 4, 2020
Farmworker Justice Awards Presentation
George Rodriguez, recipient
Webinar Presentation, September 29, 2020
Sioux City Art Center, Sioux City, Iowa
"Magnetic West"
The Enduring Allure of the American West, Oct 24, - Jan 17, 2021
The Getty Museum of Los Angeles
"PhotoFlux- Unshuttering L.A.", Aug 25, 2020 - Jan 16, 2021
The photographs of George Rodriguez have been exhibited at:
The Smithsonian Institution National Portrait Gallery, Washington DC
"Struggle for Justice", Dec 2015
"One Life", Dolores Huerta, Aug 2015
The Natural History Museum, Los Angeles
"Becoming Los Angeles", contributor to the museum's private collection, 2013
"County of Los Angeles celebrates CESAR CHAVEZ", 2002
The Grammy Museum, Los Angeles
"Trouble in Paradise: Music and Los Angeles 1945 thru 1975", 2012
The Whittier Art Gallery 2015, 2014, 2013, 2012

Whittier Cultural Arts Foundation Honoree - Visual Art Photography Sept 2015

National Cesar Chavez Center, Keene, California
"The United Farm Worker Struggles", 2011
The Museum of Latin American Art

Museo Centro Estatal de Las Artes, Tecate, Baja California, Mexico
Photography Exibit, Nov 2015
Forest Lawn Museum, Glendale, CA
"Leading Ladies", Oct 2015
"REVOLUTIONS 2" - Art of Music, Feb 2015
The Numark Gallery, Washington DC

The Smithsonian Latino Center, Washington DC
Photographic Symposium, 2007
The Shannon Center for Performing Arts, Oct 2015

Mexican Cultural Institute, Los Angeles, 2006

Los Angeles County Museum of Art, 2003

The Los Angeles Latino Museum, 2001

Museo Chicano, Phoenix, Arizona, 2001

LA Plaza de Cultura y Artes Museum, Los Angeles
"A Story of Mariachi in Los Angeles", Aug 2015
!VIVA LA CAUSA! Dolores Huerta and the Struggle for Justice, 2014
"SI SE PUEDE" Cesar Chavez, Dolores Huerta & the UFW
Through the Lense of George Rodriguez, 2013
Opening of the Permanent Collection, 2011
MALDEF: "AMERICA, OUR HOME" a short film commemorating Latino Patriotism, featuring photos taken by George Rodriguez
George Rodriguez was featured on the TV Show, Vista LA.
George Rodriguez
Photographer
634 So. Spring St.
Suite 809 (Maldef Bldg)
Los Angeles, CA 90014
562.706.8796

Thank you, George, for allowing up to see Los Angeles as you did, through the lens of your camera.
Featured Artwork
(Click on a piece for more information)